With the economy being in difficult straits these days, and with the sheer number of online businesses multiplying all the time, you need to have every resource at your disposal in order to stand out from the crowd.
One of those resources is SEO optimization, ensuring the search engines favor you over your competition. Customer reviews are an absolute must but what is that worth if the search engines cannot find you?
Search engine exposure is even more important if you are trying to gain the loyalty of the customers in your local neighborhood. Think about it for a moment – how many restaurants are in your area? How many bookshops? How many hotels?
Quite likely, you're not in a unique niche, so again you need something to make yourself noticed. This is where Google Local Search comes in on a white horse to save the day.
The Future's Bright. The Future's Mobile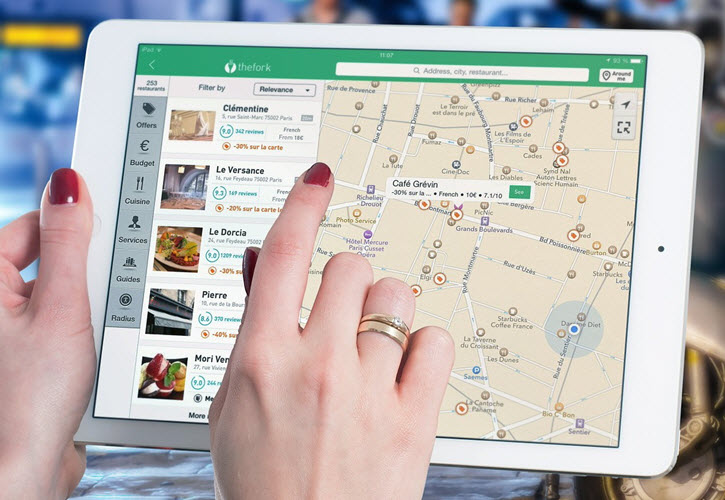 Internet usage these days is turning more and more to mobile devices – phones and tablets. Whenever someone is out and about, and looking for a place – whether it is a restaurant, a hotel, or a store, they look online first to see what's in the area, and which of them are the highest rated. When was the last time you looked for something in your local area and not looked at the reviews?
They are most likely to use Google Maps, as that has become everyone's favorite map app. In 2014, Google tweaked the algorithm in their map app to favor local businesses.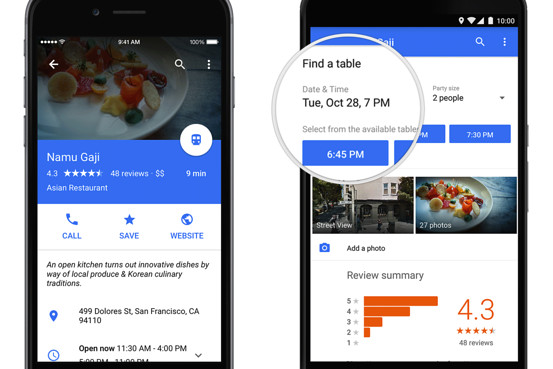 For example, in Google Maps, you can now book a restaurant in OpenTable without leaving Google Maps itself. Think of all the revenue you would be throwing away, not being part of the OpenTable integration.
If a hungry local could conveniently book a restaurant table through OpenTable, versus one that wasn't in the program, which one do you think they would be most receptive to?
Regardless of whether you run a moving company, a beauty salon, a food truck or a baby-sitting service, if it's a local business – your customers will Google you.
The truth is that Internet searchers like convenience. If you don't provide that convenience, you are literally throwing money away.
Obviously there are other online services out there promoting online and offline businesses, such as Yelp. So your business is not guaranteed to die a long slow horrible death if you forget to register with Google Local Search. But it doesn't do your business any favors either.
OK, I'll Bite. What's Google Local Search?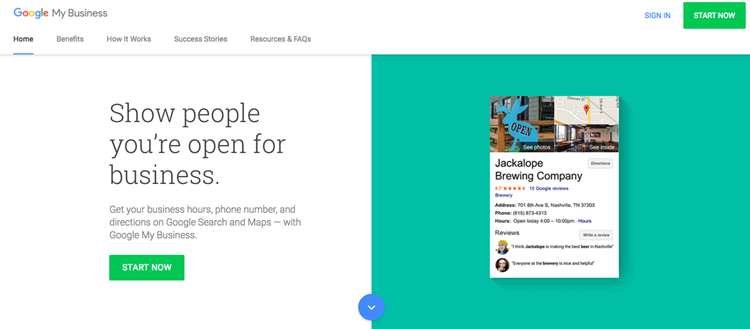 Google Local Search literally puts you "on the map" (Google Maps, that is). By registering your business with Google Local Search, you will rank higher, your business gets more visibility, and you get a very prominent looking box on the right hand side of the Google search page, with your business details.
For example, here is my business. If you type "Highland Cow Media" + "Würzburg" into Google, this pops up.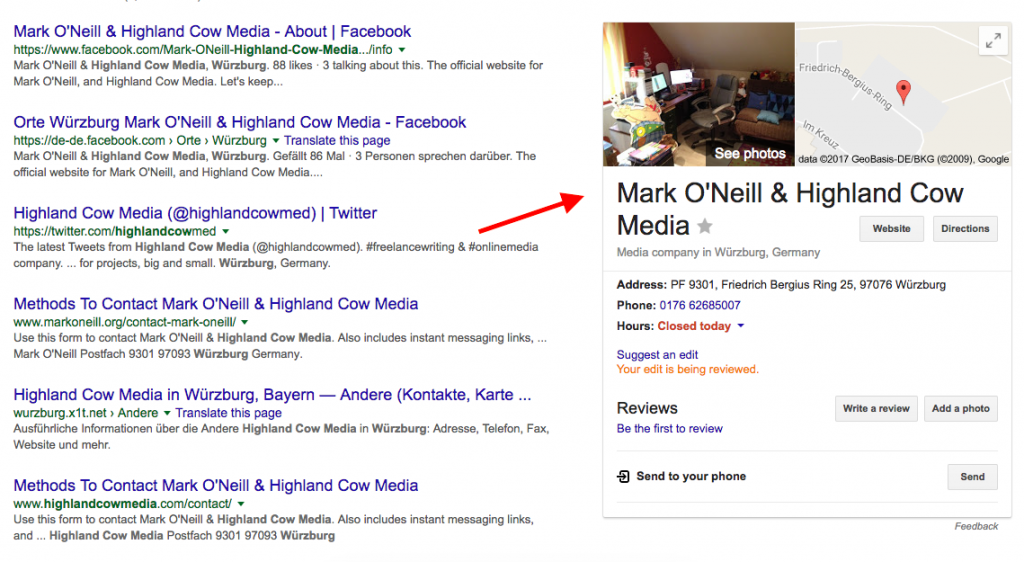 The listing shows the following :
The name, address, and phone number of the business.
Opening hours, if you choose to list any (outside opening hours, the business will be marked as "now closed" or "closed today").
A link to the website.
Directions to the business.
Photos (which you chose to upload and reveal)
Customer reviews
A link to send the business listing to your phone.
If someone is searching for a business in your industry in your area, and that big box pops up with your information in it, wouldn't you agree that gives you a significant head-start?
Before You Start….One Possible Drawback….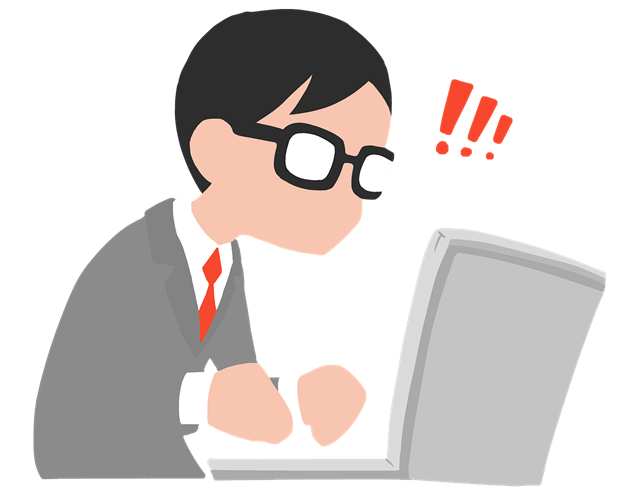 Sometimes Google Maps can be rather vague as to neighborhood boundaries. If your business is located in a well-known, well-populated area such as London or New York, neighborhood boundaries will have been established a very long time ago.
But if you're in Backwater-ville or Armpit-Land, then Google Maps may not consider you being in the neighborhood you think you are. This can make a lot of difference if you want to be considered as a business in a busy metropolitan area.
If someone (for example) types "restaurants + downtown" into Google, you may consider yourself being in downtown. But what if Google disagrees, and lists you somewhere else? You would be excluded from that person's search, and over time your business could end up losing a lot of money.
We'll take a look at a couple of solutions to this problem later in the article.
Listing Your Business On Google My Business
The actual page to list your business is called "Google My Business" and getting yourself listed is a very simple and quick task.
However, you won't appear online straight away, because as I said, you will be snail-mailed a verification code, to ensure you have given the correct address. But the code normally arrives within a few days, maybe faster, depending on your country of residence.
Pre-Registration Checklist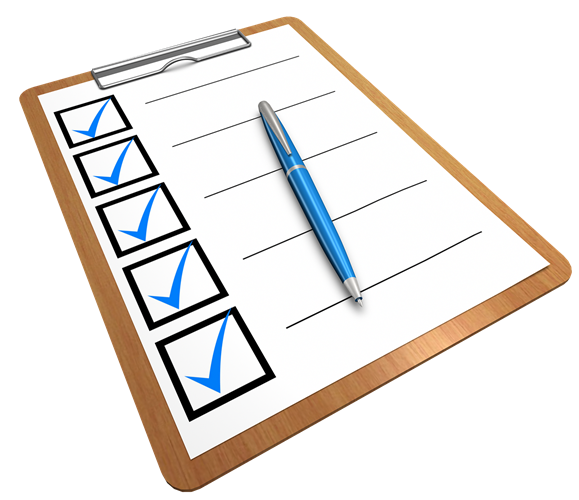 Get a Professional Website Domain. Getting a website is not obligatory for registering with Google Local Search, but not having one will hurt you. A company website establishes presence and authority.
Set Up Social Media Profiles – set up, at the very least, a company Twitter account and a Facebook Business Page. Other platforms such as Pinterest and LinkedIn are also recommended, but Twitter and Facebook are the two big ones.
Check Your Existing Google Reviews – as you will have seen from the screenshot of my business listing, reviews and your average star rating appear prominently in your Google Local Search listing. So before getting a listing set up, make sure all existing negative Google reviews relating to your business are responded to. Otherwise, when they show up in your listing, it will make an immediate bad impression.
Registering On Google My Business
Registering is absolute child's play. Go here, sign in with the Google account you want associated with the search listing, and you will see a form to fill out.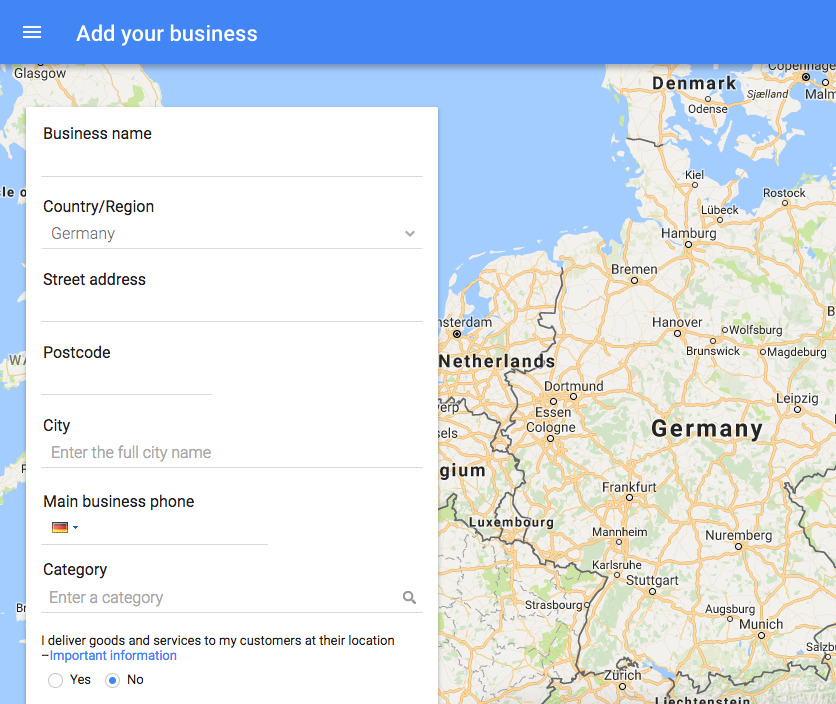 If for some reason the page has you in the wrong country, you can drop down the country/region list and choose the right country.
When you type in the name of the company, if that company is already on Google, the field will auto-complete. If you don't already have ownership of that listing on Google, you will be asked if you want to claim it.

Filling Out The Profile
You will then have the chance to fatten up your profile, although the details won't go online until your code arrives and you verify ownership of the business.
At the top of the page will be an "Info" tab. If you click on that, you will see what can be edited.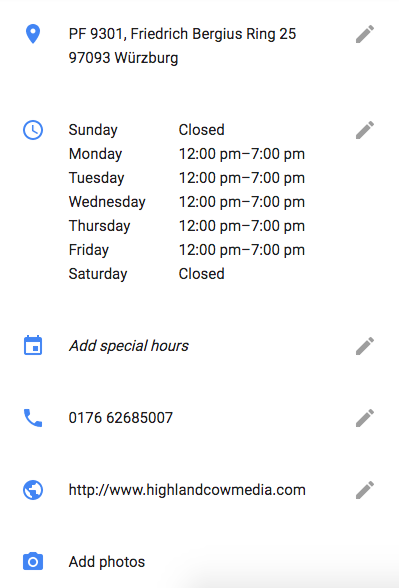 If you click on the "Home" tab at the top of the page, you will see that you can also add a "virtual tour" to your profile.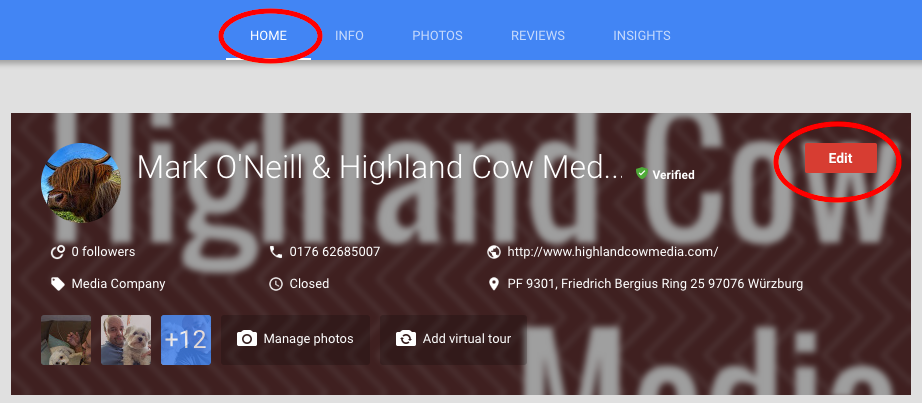 However, you must hire someone to do this for you, and it generally isn't cheap.
Wait For The Code
Once all that is done, it's just a simple case of waiting 2-3 days for your code to arrive. When it does, enter the code where Google tells you to, and bingo, you're verified. Wait a few extra hours and you should see things starting to update on Google.
How To Ensure Google Gets You In The Right Neighborhood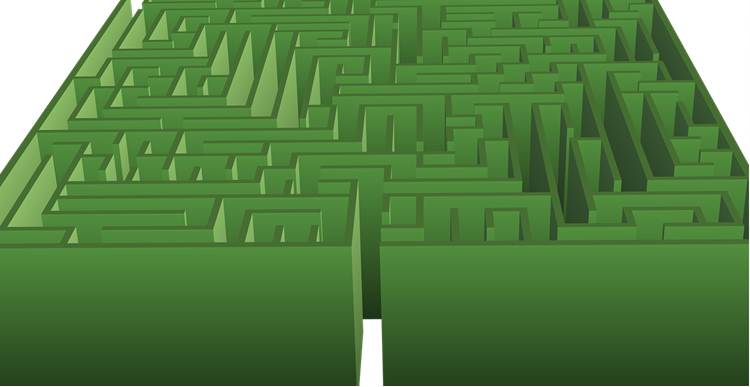 Earlier, I mentioned that Google may put you in an entirely different neighborhood, maybe one which is rather undesirable. So how do you tell Google where you actually are (or think you are)
You can add your neighborhood to your listing when registering. Or add it to your profile later. Secondly mention your neighborhood on your website (the one attached to your Google business profile) in the form of a keyword tag. But be careful not to keyword stuff your profile, otherwise Google will penalize you.
How To Make Sure You're Number One In Local Search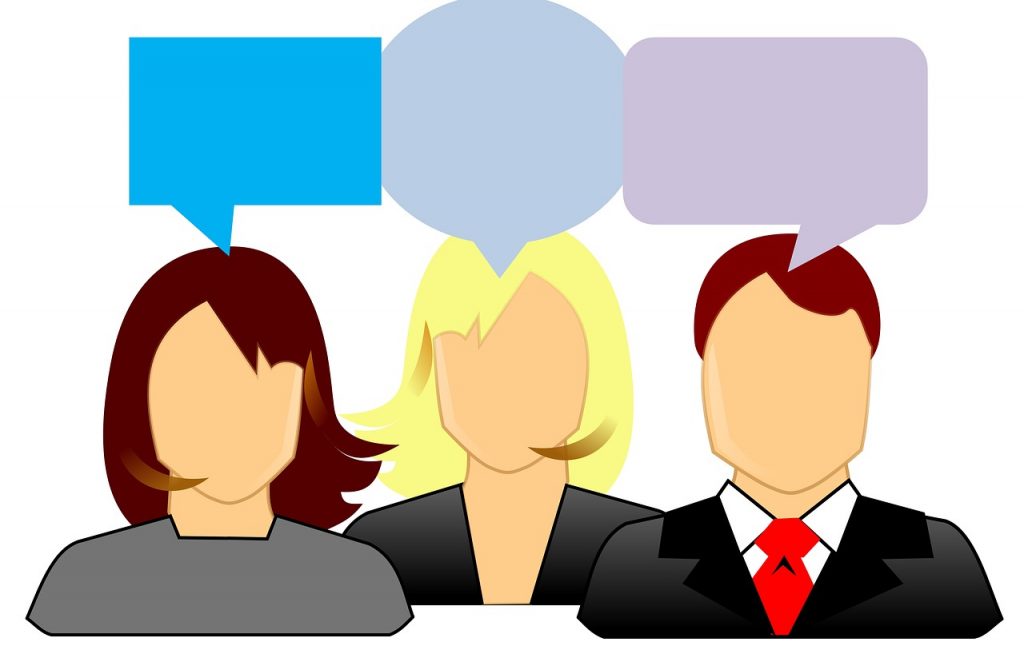 Even though enrolling on Google Local Search alone can bring you extra customers and extra revenue, to get the maximum benefit, you'll need to rank higher than your competition.
The term "ranking" is very simple. When someone Google's your business type in your neighborhood, you are likely not going to be the only option. Not unless you are in an extremely narrow niche, like dwarf catching.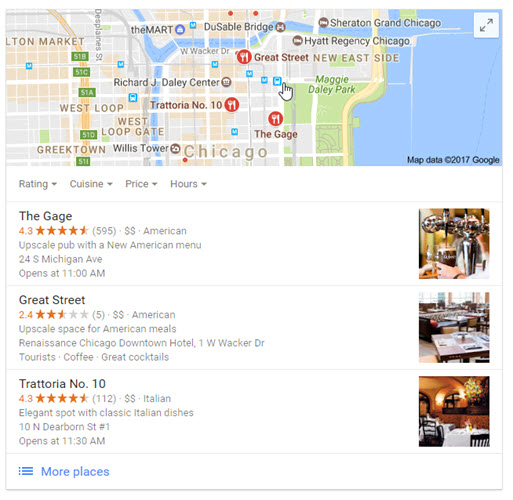 So Google is going to list various possible businesses, with hopefully yours included. What you need to do is get your listing as high up the list as possible – preferably number one. And no, Google doesn't take payments for rankings.
What matters to Google above anything else, when determining how high you rank in Local Search, is the number and the quality of your customer reviews (in Google reviews).
Even with Google rankings aside, reviews are still the one main thing that can make or break your business. So it's amazing how many entrepreneurs mess up this essential part of business marketing. But along with Optimum Feedback to back you up, you can avoid the common mistakes.
To give you a prime example, in 2014 Forbes reported about a business whose policy it was to fine their customers $500 if they, or anyone connected to them, posted a negative review about the company!
Needless to say, that policy backfired spectacularly, with negative reviews going through the roof, and their overall business rating plummeting.
How To Increase Reviews For a Higher Google Local Search Ranking
You will start to rank higher in local search results, the better your reviews get.
How can you get more and better reviews? Here are 3 suggestions you can implement right away.
Offer a Small Discount If Someone Leaves a Review. You cannot demand it only be a positive review though. Even if someone leaves a negative review, still give them the discount. You may end up converting them into a happy customer and they may amend their review of you accordingly.
Email Your Customer List & Politely Ask. It can only take a couple of minutes to leave a review and your customers may be only too happy to oblige. As the saying goes, if you don't ask, you don't get.
Interact Positively With Negative Reviews. Encourage a little dissent, and respond politely to the dissatisfied customer. Others will see that you are open to constructive criticism, and this will encourage them to leave a review too. Hopefully a positive one!
Use a Review Management Platform. Management platforms like Optimum Feedback are inexpensive, but help you save a lot of time in both gathering new reviews, as well as monitoring existing ones, increasing your Local Search ranking and the overall perception of your business.
Conclusion
Whatever your personal feelings are about Google, there can be no denying that they are the biggest kids on the Internet block. If you are invisible on Google, then you are invisible, period. So you need to use every resource at your disposal to ensure you remain highly visible online.
Attribution-Free Images By PixaBay.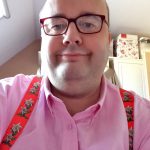 Mark O'Neill has been in journalism and writing since 1989. He started his career working with local newspapers and went on to become a freelance writer, having written for various well-known online and offline publishers, including magazines such as PC World, Home Business, Time and others. Mark joined the Optimum Feedback team in 2016 and is in charge of our content marketing.