Updates to Optimum Feedback happen continually; rather than push one big update every few months we prefer to make small but continuous improvements with most updates happening on a nightly basis. We'll occasionally publish a round up of key improvements to ensure you know how to get the best from the platform.
Our latest updates are designed to give you more control and visibility over the messages that you send to your customers.
Custom Email Sender Profiles
Previously, whenever you sent an email from our platform, that email would show up in your customer's inbox coming from "Optimum Feedback" with the email address "web@optimumfeedback.com". This could cause issues if your recipient didn't recognize the sender and possibly didn't open the message.
There are now two new options to solve this:

1) Use your own sender name (no setup required)
You can use a custom sender name (For example, your name, your company name or another name that your customer will recognize) and a custom reply-to email address. The email address will be pre-set to yourcompanyname@optimumfeedback.com.
This requires little to no setup outside of updating the system with the information that you want to use.
2) Use your own email address and sender name
This is the option we recommend, but some setup is required to make it work.
This option lets you use any email address on your company domain along with any sender name and any reply-to email. This is only available for domains that you own and is not available for free webmail addresses such as Gmail, Hotmail or iCloud.
The advantage is that you will be sending emails from an address that your customer (and most likely their email system) already recognizes, thereby making it far less likely for your messages to end up in your clients' spam folders.
To send using your own email you will need to add an entry to your domain's DNS settings. These are called DKIM and SPF records and they let email service providers know that we are authorized to send mail on your behalf. You can send email without this, but it's likely that a significant amount of your sent messages could end up in spam.
To make these changes visit Admin > Settings > Email Settings.
If you would like assistance in setting this up, just give us a call and we'd be happy to walk you through the process.
Campaign Reports
Campaign reports give you a list of every email or text message that you've ever sent. For email messages sent from today onwards, you'll also be able to see whether the recipient opened the message and whether or not they clicked the link to take them to the feedback page.
If you would like to resend a message to a particular customer, you can click the gold resend icon on the right-hand side of the list.

To view your Campaign Report visit Campaigns > Campaign Report
Post to Facebook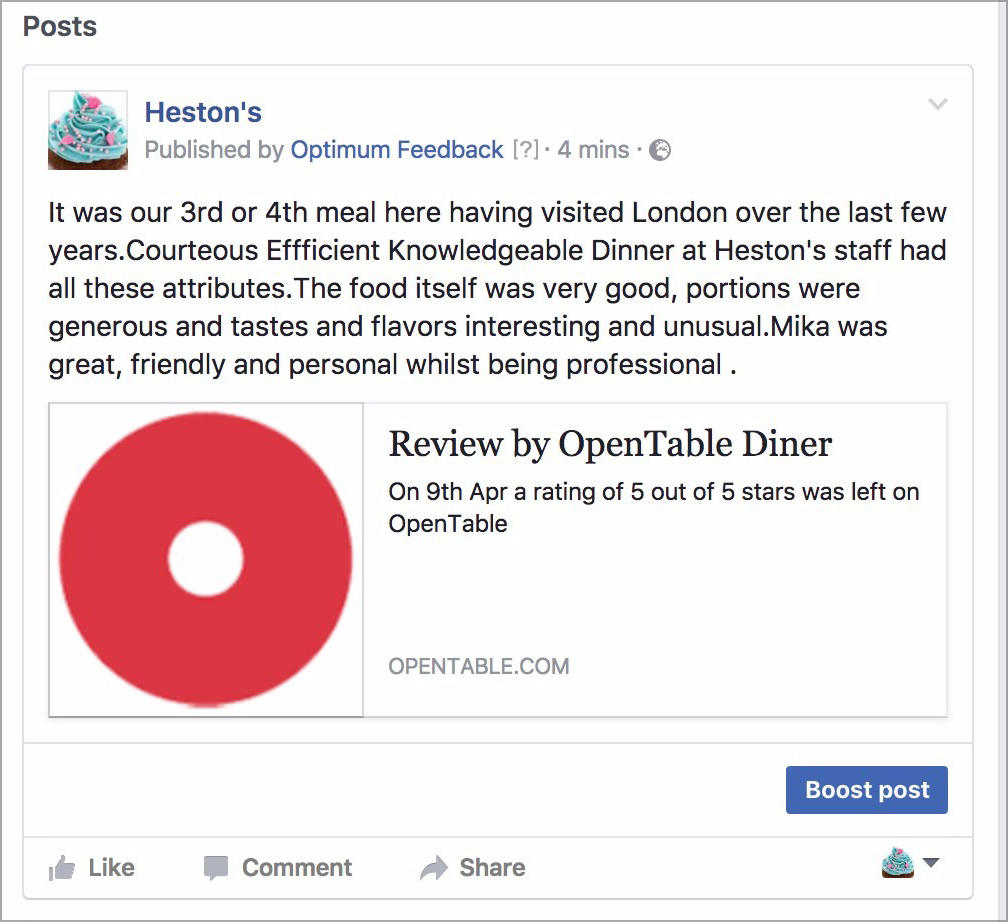 Not a new update, but a heads up for anyone who may have missed this when it originally went live. If you have a Facebook page connected to your location, you can now quickly repost any of your reviews received on other platforms as content to your Facebook page.
Choose the review from your review list (Reviews & Feedback > Reviews) and look for the Facebook icon below the review.

To do this automatically as good reviews come in, visit Admin > Locations > [choose a location ] > Review Auto-promotion.
We'll keep updating Optimum Feedback to remain ahead of the curve and undoubtedly the best review monitoring and management platform around. If you haven't yet seen Optimum Feedback in action, be sure to take us up on a free no-strings-attached demonstration, which you can book by clicking here, or by contacting us directly.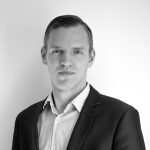 Bryan is a serial entrepreneur with a passion for cutting-edge technology, business intelligence and the world of online businesses.