It's been a busy summer here at Optimum Feedback. Among a number of invisible but important updates increasing the stability of the platform, we've also rolled out some entirely new features for all our users to benefit from.
Among these are two brand new email layouts.
Previously, review requests sent through Optimum Feedback only gave the customer the option of a yes or no answer.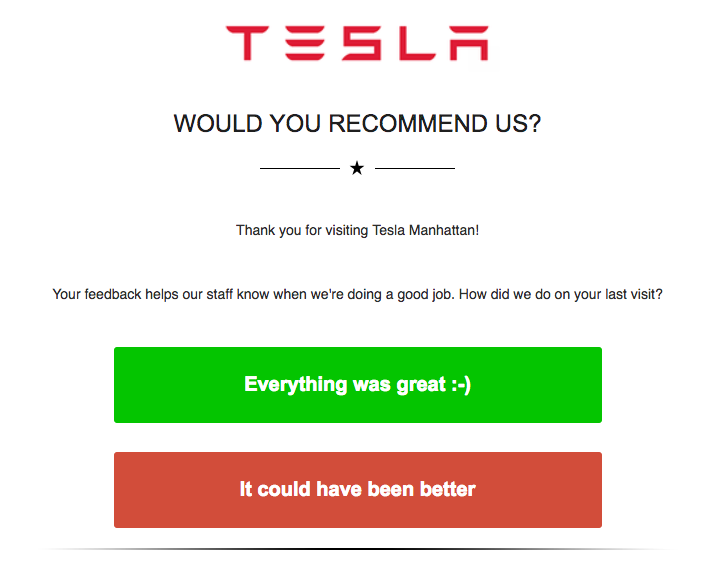 We've now introduced two more review request layouts to choose from, the 5 Stars Layout and the NPS Score Layout.
New 5 Stars Layout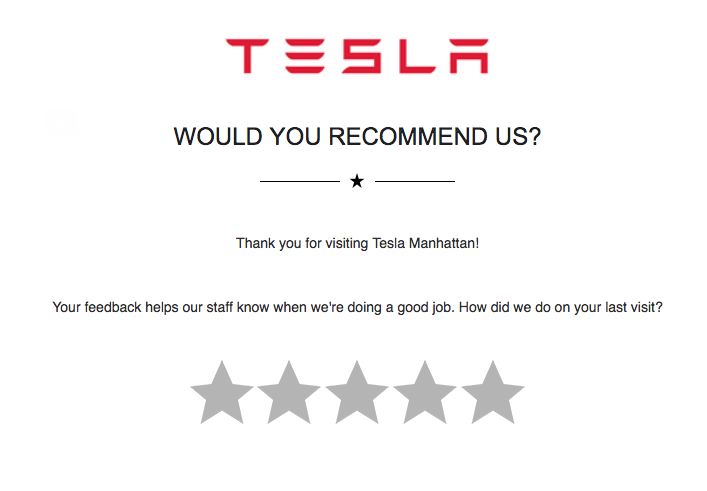 New NPS Score Layout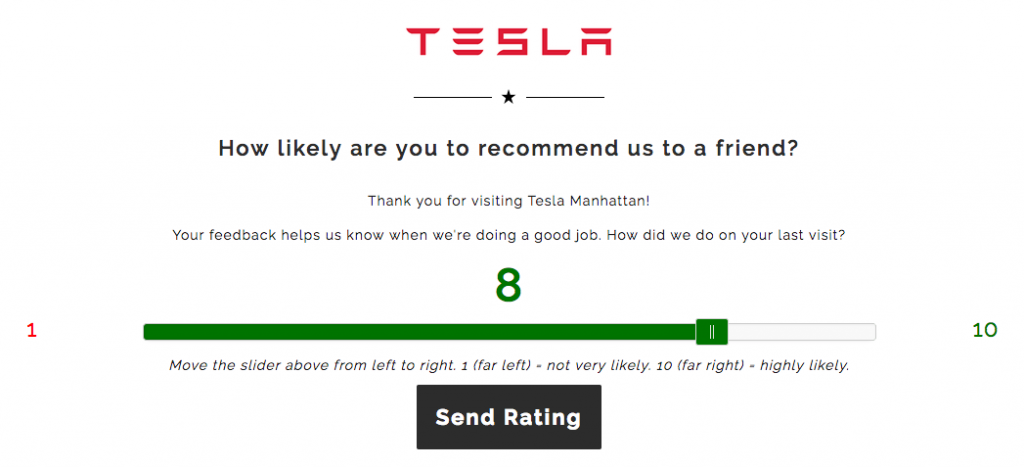 As you can guess, the overall logic remains the same with both new layouts.
With the 5-star layout, any ratings of 3 stars or less result in the recipient being forwarded to your internal feedback page, whereas better ratings send them straight to the public review site of your choice. With the 10-point NPS score, the behavior is similar – scores of 7 or less trigger a feedback sequence, whereas 8, 9 and 10 ask for a public review.
These thresholds are also fully customizable, so if you want to send only 5-star reviews to public review sites, you can easily set Optimum up to do so.
Tracking your NPS Score
This change lets you keep track of your star ratings (or your NPS scores) through the Optimum Feedback Dashboard. In addition to giving you more quantitative metrics to benchmark against, you can use it as a way to measure your overall customer satisfaction and more.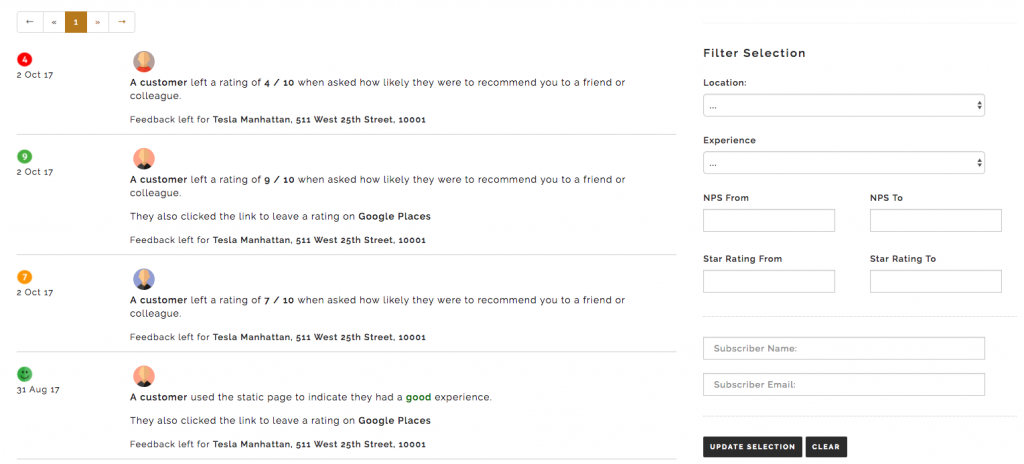 Better Integrations
Integrations are a core part of the Optimum Feedback experience.
After all, you don't want to enter all of your customers' names and email addresses into the dashboard manually!
We're already able to integrate with over 1,500 different CRM, POS and accounting software products at no extra cost to our customers through Zapier and our own API, but we've now also released an email imports feature.
This means that Optimum can now import subscriber details from any platform that is capable of sending email notifications. In Settings, you will find your unique inbound email address. Add this address to the BCC of shopping cart confirmations, new subscriber welcome emails or in fact any email from your current platform to a customer to automatically import them as a subscriber.
For help setting this up, our support team is always on hand.
Demo Mode

Enabling Demo Mode allows you to redirect all emails and text messages to yourself. This means that, if you make any changes to your campaigns, you can now easily test them out without risking your customers getting your work-in-progress messages.
You can enable demo mode in Admin > Settings > Demo Mode and turning it on and off only takes one click.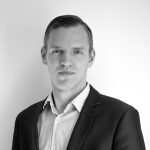 Bryan is a serial entrepreneur with a passion for cutting-edge technology, business intelligence and the world of online businesses.