Maybe you're wondering what you're doing reading an article about onboarding because you think such an exercise is reserved for the HR departments of larger corporations.  Well, for one thing, if you're bringing on an employee, you want to make sure they feel welcomed.
It's stressful for new employees to start their first day of work.  There's a lot to consider… expectations, a desire (and therefore pressure) to connect immediately and to get everything down at the first shot.  Then, there's the desire to appear a certain way to the team and to their managers.  This may very well be the first day of the rest of their careers.
To make them feel comfortable, it's important that everything is done by their managers to ensure that everything goes swimmingly.  And that puts pressure on people like you to get it right.
What Employee Onboarding Satisfaction Has To Do With You
Here's something else to think about.  An employee's satisfaction with their onboarding experience has a direct impact on how comfortable they'll feel in their new position going forward.
Have a look at this ADP report from 2015, which tells us that employees who were satisfied with their onboarding programs were three times as likely to feel comfortable after their first day of work (as opposed to being unsatisfied with the onboarding process) and two times as likely to be comfortable in one years' time.
What does that mean to you?  It means that sending your new hire to their desk to wade through manuals and guidebooks for the day is not a good enough way to leverage their enthusiasm for starting their new job.  This is the time they're likely to be most enthusiastic, so it's important to take the time to harness and nourish that while also making them feel welcomed.
Have a look online and you'll see creative ways that big companies are introducing new hires to their teams.  Since yours is a smaller business, you likely don't have the ability to deploy the expensive activities that big companies use to immerse their new hires.  What you do have, however, is the unprecedented advantage of your close involvement during this process, boosting employee productivity, accelerating learning and inciting higher employee retention rates.
A Week Prior to Their Arrival
So, where exactly do you start? It's a good question and the answer is before they get in the door.  It should go without saying that setting up all of the paperwork beforehand will help the first day to run smoothly.  You won't be looking for forms, hunting down people and so on.  Make sure every necessary document is prepared and ready for your new hire to sign.  Let their direct teammates know that a new employee will be joining the team and encourage them to welcome your new hire warmly.
Prepare their work area (if they have one) and ensure all their supplies are equipped.  If there's anything you need to order for them (uniforms, eyewear, business cards, etc.), do so now, if you haven't already.  This is a great, yet simple, way to make them feel welcomed.
Now, since your new hires are likely nervous for the above mentioned reasons, they'll need your guidance.  Send them information on what time to arrive, dress code, parking, what floor to go to, who to report to and directions, should they need it.  Encourage them to ask any questions that might be on their mind.  The less they have to worry about, the less stressed they'll feel.  The less stress they feel, the smoother the onboarding will go.
Oh and let them know what time they will be dismissed, as well.  It's easy to forget that and you don't want them sitting around after-hours wondering if they should head out…
Upon Their Arrival – Before Lunch
Once the new hire arrives and is greeted by their manager and introduced to their direct team members, give them a tour of the workspace.  Take this time to show where bathrooms are, how to clock in and out, where the refrigerator is, where their workspace is, where the rest of the team is, where they can find you and so on.  If you've got a coffee machine or water cooler, offer them a beverage.
Following the tour, sit down and take the time to go through the paperwork that needs to be filled out.  Answer any pressing questions they might have about company policy, their workspace or anything you might have missed during the walk about.  Provide them with a schedule that outlines not only the day's activities but the months to come, as well.
This is a tad beyond the scope of this article, but with a standardized 30, 60 and 90 day plan in place, every new hire that comes along will be subject to the same criteria of meeting goals and accomplishing their onboarding tasks, making things simpler for you.  Making up the learning goals on the fly is simply not as efficient, for obvious reasons.
Take this time to explain to your new hire what their role is in the company.  Help them to understand exactly what it is they do and how their work fits in with relation to the rest of the company.  If there are essential software tutorials they'll need to cover, get them set up so they can get started.  If you'll be leaving them alone for a little bit, be sure to let them know where to find you in case something comes up or goes wrong.  You and I both know that technical difficulties happen.
After Their Arrival – Lunch Time
All of the introductions, touring and paperwork business could very well take up the entire morning.  The good news is that, across the board, one thing that all onboarding specialists tend to recommend is a team lunch.  It's a great way to have the whole team together at once in a less formal setting.  This will allow the new hire to be more comfortable with the team and with you, as well.
Some recommend that, if the weather is nice enough, it's a good idea to head out, as a team, and walk around the area where the office (or building) is located before going someplace to eat.  They can see the nearby stores, restaurants and other places they might be interested in.
When out to eat, some companies will have the new hire place the order for their teammates, often leading to interesting and funny results.  It's certainly a unique way to learn a little bit more about your new employee.  Others suggest a "Lunch-and-Learn," paid lunch provided during a learning session for the new employee (and potentially, teammates, as well).
After Lunch Time – Learning Time
Once the lunch activity is over, preliminary paperwork is completed and everything else set up, it's time to start training.  Successful training usually involves assigning your new hire a mentor/ buddy (ideally, someone with experience who has the same or a similar function to the new hire) who is available to them so they can ask any questions that come up with the material they're learning.  If you have standardized training in the form of videos, have the new hires sit and watch these videos, take notes and then follow up with their mentor.
If you don't have videos, get them made (here's a neat guide to the 5 videos your onboarding process should have).  I mean that.  There's nothing easier than loading up standardized training material for new employees to watch.  Since your time is valuable (and the time of others who will play a role in teaching), record your training sessions in one shot and you won't have to worry about you or your teachers stopping their normal course of work to teach the same lessons over and over.
New hires, according to this infographic (2014, which sounds dated, but interestingly enough – still invaluable) put great emphasis on their want of on-the-job training and review of company policies in their first week, even over having a tour of the place and being assigned a buddy/ mentor.
Once you've got them to the training phase, make sure that a list of contacts is available so that they know who to contact with an HR question, with an IT question and so on.  Maybe they can't reach their mentor/ buddy with an important question, in which case, they need to know who to contact.  Once again, the more prepared they are, the more comfortable they'll feel.
Conclusion
Congratulations if you've made it this far.  Since you've explained to them from the start what time they are expected to leave, just make sure either that they check in with you or you with them to get their feedback.  This feedback is going to be like invaluable currency to you, not just to learn about their experience but to apply what you learn for future new hires.  Again, answer any questions they have and make sure they understand what time they'll be coming in the following day.
While this may seem tedious at times, just know that the time you're investing is worthwhile if you're doing this onboarding thing right.  It's a big responsibility but that doesn't mean you can't have fun while doing it.  The important thing to remember in all of this is that these new hires are human.  Give them a warm welcome, solid guidance and proper resources and they'll be off to a productive, satisfactory start.  Who knows, you may very well be setting up for success the future leaders of the company.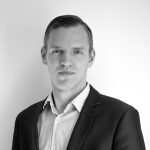 Bryan is a serial entrepreneur with a passion for cutting-edge technology, business intelligence and the world of online businesses.