Can local businesses actually benefit from online consumer reviews? Can negative reviews hurt a local business? What's all the fuss about, anyway? Let's find out.
Earlier this year, Optimum Feedback published a study called Online Reviews in Numbers: 2017 Edition. The study looked at the whole online review landscape from a variety of perspectives. There's also a nice and easy-to-read infographic on this – check it out here.
In Part 1 of this series of articles, I'm looking at one specific area that the study covered – The importance of online reviews for local businesses.
My Local Business Doesn't Need Online Reviews
Being in the review management business, I hear this a lot.
"What would a small hair salon have to do with online reviews? Our clients have been coming here for 10s of years and new ones come from word of mouth recommendations."
Similar things are said by the owners of nearly all sorts of local businesses – be it a hair salon, a mortgage broker, a car dealership or a pet control business.
But what do the numbers say?

The above may be a bit of a reality shock for many.
Even 10 years ago, personal recommendations and word of mouth marketing was the way to go. But times have changed, and today even word of mouth recommendations need to be coupled with online reviews. 
This is clearly illustrated by the above statistic, that 82% of US adults read online reviews before visiting a local business.
This is a huge percentage. It means that nowadays, when someone's friend recommends them a business, the person is far more likely to head online to Yelp or Google first, rather than trusting the friend's recommendation blindly.
Positive Reviews Are Important. Negative Reviews Are Deadly
Another impact of all this is negative reviews.
Here's another excerpt from the study referenced to above.

I'm in the review business and even to me, these numbers were shocking.
To re-iterate: 67% of your potential clients would NOT visit your shop after seeing only 1-3 negative reviews online.
It's especially concerning because negative reviews are very easy to get. Even the best businesses out there have the odd unhappy customer every now and then.
This statistic alone should be a loud wake-up call for every local business owner who doesn't monitor their online reviews and make sure that there are enough positive reviews posted to weigh out the effects of the few unavoidable negative ones.
Luckily, this isn't hard to accomplish. We recently published something called the Step-by-Step Guide to Getting More Online Reviews. There are some very simple (and free) things a local business owner can do to significantly increase positive reviews. And this, in turn, quickly diminishes the impact of any bad reviews that are online. Check it out if you haven't already.
Bottom Line
It may have been true some years ago that online reviews were for restaurants, hotels and e-commerce businesses.
Nowadays, the majority of online reviews both read and posted are, in fact, local business reviews.
So if you haven't already, now is the time to take charge of your business reviews and make sure your business is not bleeding money as a result of something that's incredibly easy to fix.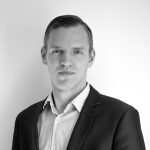 Bryan is a serial entrepreneur with a passion for cutting-edge technology, business intelligence and the world of online businesses.